What is ISO 50001?
ISO 50001 is a standard on Energy Management System developed and issued by ISO organization. The purpose of this International Standard is to help organizations establish the systems and processes needed to improve energy performance, including energy use, consumption and efficiency. The full implementation of this standard aims to reduce greenhouse gas emissions, reduce energy costs and other related environmental impacts, through systematic energy management.
Certified ISO 50001 of Vipaco
As one of the key energy-using enterprises of the plastic industry, Vipaco's leaders were early aware of the importance of efficient energy use, so they invested in equipment and optimized energy in the future. manufacturing.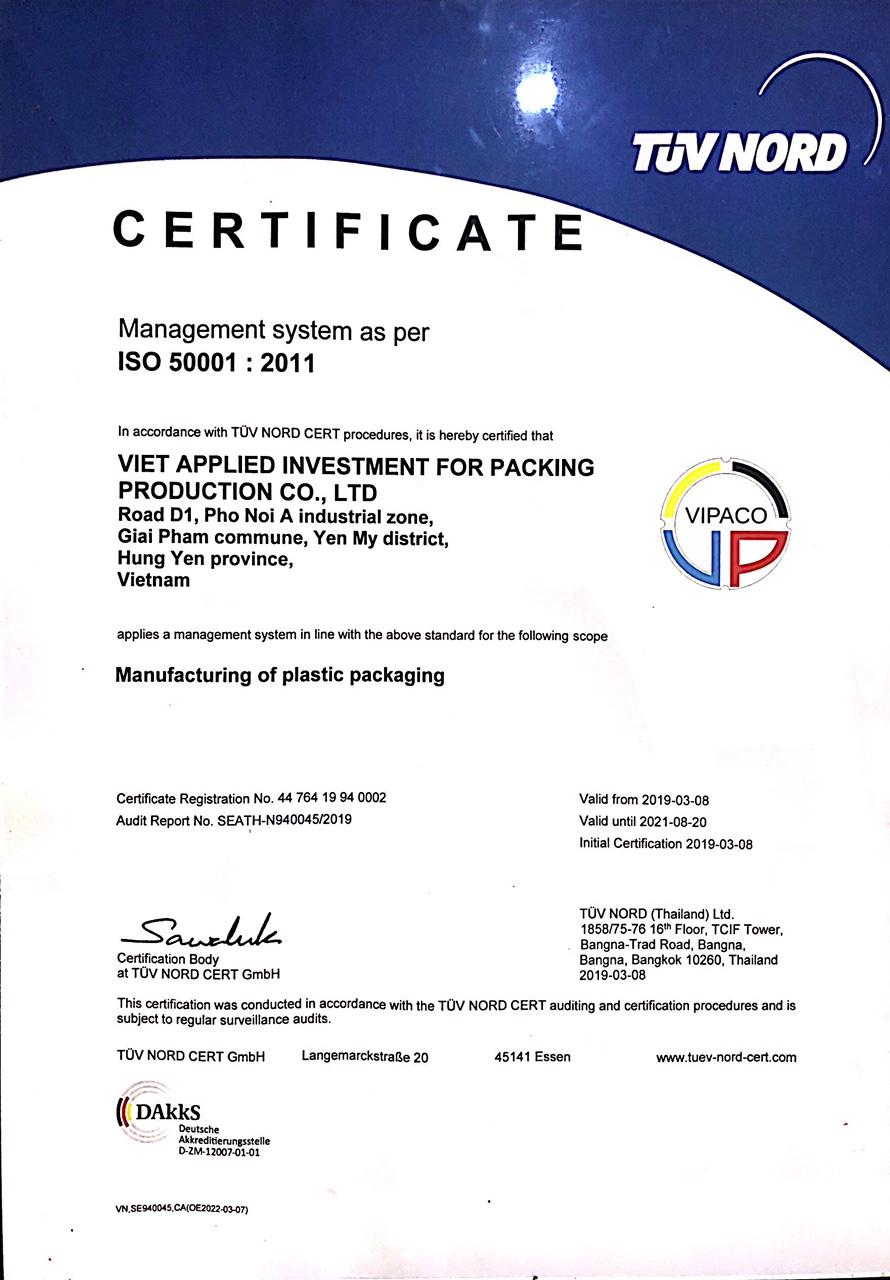 In March 2019, Vipaco was certified by TÜV NORD for energy management with ISO 50001 standard. This is the most prestigious German organization providing certification related to production and energy in the world. have a lifetime of more than 100 years.
With the benefits of energy management for businesses as well as the environment. VTV also had an interview with the company about this standard and was shown on VTV2 at 9pm on October 13, 2020. We invite readers to review the video to understand more details about the ISO 50001 Standard as well as the energy management method that Vipaco is applying.