Currently on the market, Vipaco PE shrink film is the optimal and cost-effective packaging solution trusted and chosen by many businesses. So what are the outstanding advantages of this Vipaco PE shrink film to attract more and more attention and choice of customers? Along with Viet Vipaco packaging, find out below the following article to get the most accurate answer!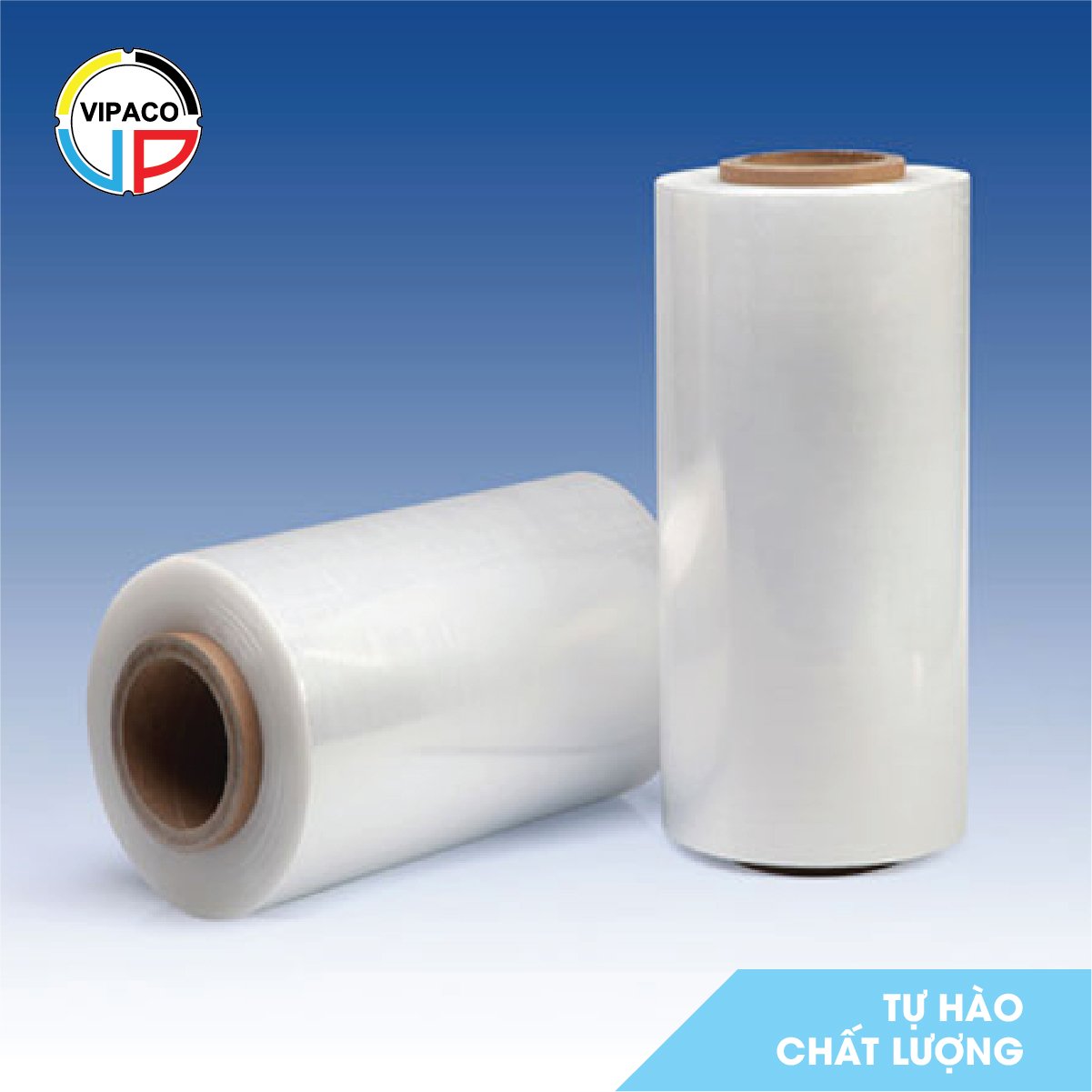 Outstanding advantages of Vipaco PE shrink film
With machinery, technological lines are invested synchronously, 100% are imported directly from famous brands from Germany, Taiwan, Italy and operate in compliance with the strict German production process, Japan; Vipaco is confident to bring the best quality PE shrink film products.
Features of Vipaco PE shrink film:
Smooth, soft, smooth, supple, firm, effective moisture-proof
Thick film, uniform elasticity
Stable in all weather
Do not steam when packing the product
Various sizes and types, to meet all the needs of customers
Efficiency when using PE shrink film
There are many benefits to using PE shrink film in product packaging: Flexible, durable, recyclable (environmentally friendly), shiny product…makes it the choice Ideal for a wide variety of products and applications. Here are some of the most notable benefits:
– Protection: The durability of the shrink film allows you to protect and preserve the product. Shrink films are used effectively even for products with sharp edges, as they are highly resistant to tearing and puncture, thus reducing the chance of packages being compromised during transit. Moreover, shrink film helps to increase the shelf life of perishable items and can preserve the smell and aroma of the product.
– Environmentally friendly: One of the most outstanding features of POF and PE shrink films is that they are recyclable. And meet export standards to EU, US, and Japanese markets.
– Increase the beauty of the product: Using PE shrink film, the wrapped product will have more brightness, gloss, and increase the visual appeal of your product.
– Reduce costs: By taking advantage of the flexibility and durability of shrink film, many brands have been able to completely eliminate carton packaging when packaging products. Heavy products can be safely wrapped without trays or molds. This not only helps reduce packaging costs, but also minimizes usable space when displaying or storing products.
Why should you choose PE shrink film at Vipaco?
Currently, many businesses decide to choose Vietnamese packaging to buy PE shrink film. So, why does Vipaco receive this much favor from consumers? Check it out with us below!
Vietnamese packaging has more than 15 years of experience
Up to now, Viet Packaging Company is proud to be a senior unit operating in the field of prestigious packaging production in the market. We have been asserting our strong position with many outstanding certifications as follows:
Quality management system- ISO 9001 standard;
Environmental management system- ISO 14001 standard
Energy management systems- ISO 50001 . standard
Social responsibility standard- SA 8000 . standard
Management standard 5S
Vipaco has 15 years of experience in the field of thin film packaging
Packaging Viet Vipaco is committed to product quality, competitive price
Coming to Viet Packaging Production Application Investment Co., Ltd, customers are not only absolutely assured of quality but also competitive product prices. This has been verified by customers who have used Vipaco's products, you can refer to it on consumer forums.
Vipaco provides a system of advanced machinery and equipment, ensuring a convenient and high-productivity production process.
Vipaco owns a team of professional workers with high sense of responsibility.
Vipaco always optimizes every stage, providing products to customers without intermediaries. As a result, products are offered to a highly competitive market.
So, Vietnamese packaging has solved with you the question of why VIPACO PE shrink film received many choices from customers. Do not hesitate to contact us immediately if you want to know more about this product!
Viet Applied Investment For Packing Production Co., Ltd (Vipaco)
Address: D1 Road, Pho Noi A Industrial Park, Giai Pham Commune, Yen My District, Hung Yen Province
Fax: (+84.2213) 967.781
Email: vipacoltd@vipaco.vn