Vipaco factory is the place to produce quality and convenient products such as food bags, frozen food bags, drawstring garbage bags, pet hygiene bags, Zipper bags, agricultural mulch… All products from Vipaco factory are produced from imported primary plastic materials, absolutely safe for users' health.
Vipaco factory is equipped with modern machines and production lines, imported directly from famous brands from Germany, Taiwan, Italy, bringing production capacity up to hundreds of thousands of tons per year. to serve the needs of plastic packaging for the domestic market and especially the 3 major export markets of Japan, the US and Europe.
With a production process that ensures strict technical requirements, each product of Vipaco is not just an ordinary product, it is the quintessence of the packaging industry. Each product is not simply for storing goods, but it also exalts the beauty, strength and value of a VIPACO brand – the leading packaging manufacturer in Vietnam.
Vipaco has equipped a lot of modern production machines with large capacity to meet all requirements of customers in product lines, food bags, frozen bags, Supermarket T-Shirt bags, film coatings. During 15 years of establishment and development, Vipaco has constantly updated the most advanced packaging technology trends today, bringing customers to customers. the best experience on high-class packaging products, quality European standards.
Vipaco has over 15 years of experience in the packaging industry, ensuring quality, quantity and on-time delivery. The advanced machines that we own can be mentioned such as 3-layer blowing machine, high-speed single-layer blowing machine, EVOH 5-layer blowing machine, roll cutting machine line, automatic garbage bag folding cutting machine, automatic printing machine, roll dividing machine, high quality T-Shirt bag cutting machine line, 5-layer Stretch Film machine….guarantee the most stable productivity and product quality.
In particular, 100% of machines and production lines at Vipaco are imported directly from famous brands from Germany, Taiwan, Italy and operate in compliance with strict production processes of Germany, Japan, typical as:
+ 3-layer ABC blower, made in Europe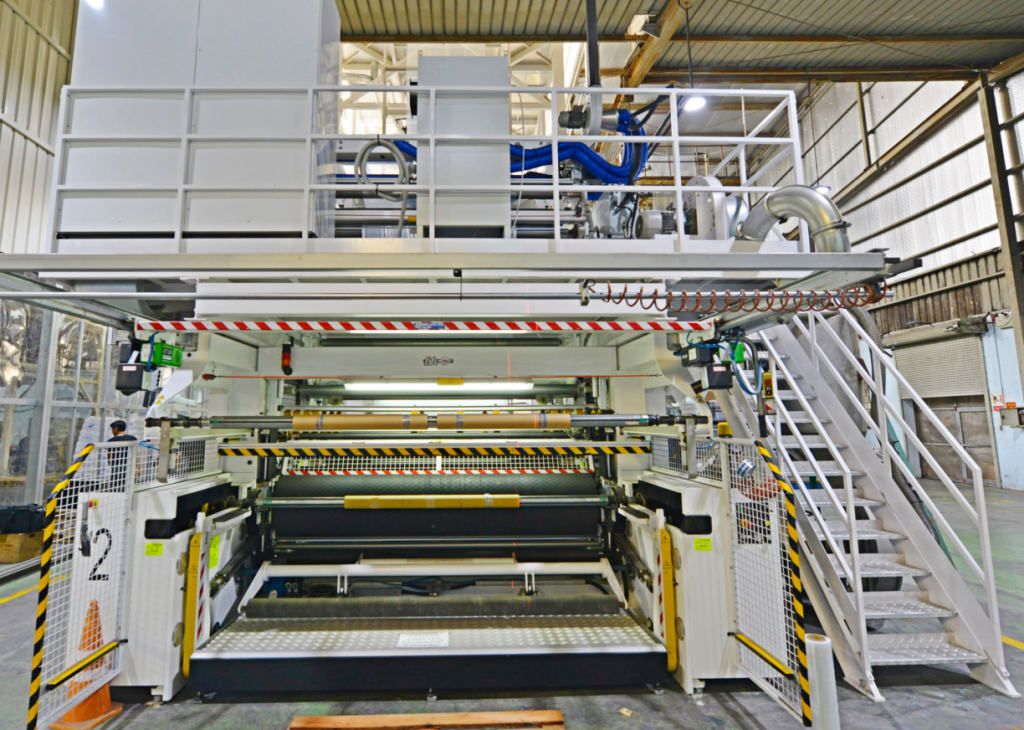 ABC Vipaco 3-layer blower is imported CBU from Europe, the machine is integrated with top quality electrical equipment, high efficiency motor, stable operation, saving power consumption. The machine is designed to produce packaging sizes from 1000 mm to 2400 mm, quality products suitable for both domestic and export markets to Europe, Japan & America.
+ High speed single layer blower, imported from Taiwan, size from 200mm to 500mm, thickness from 10 mic to 100mic.
+ European imported EVOH 5-layer blower, size from 600mm- 1600mm, automatic quantitative weighing; automatic thickness control; automatic roll collection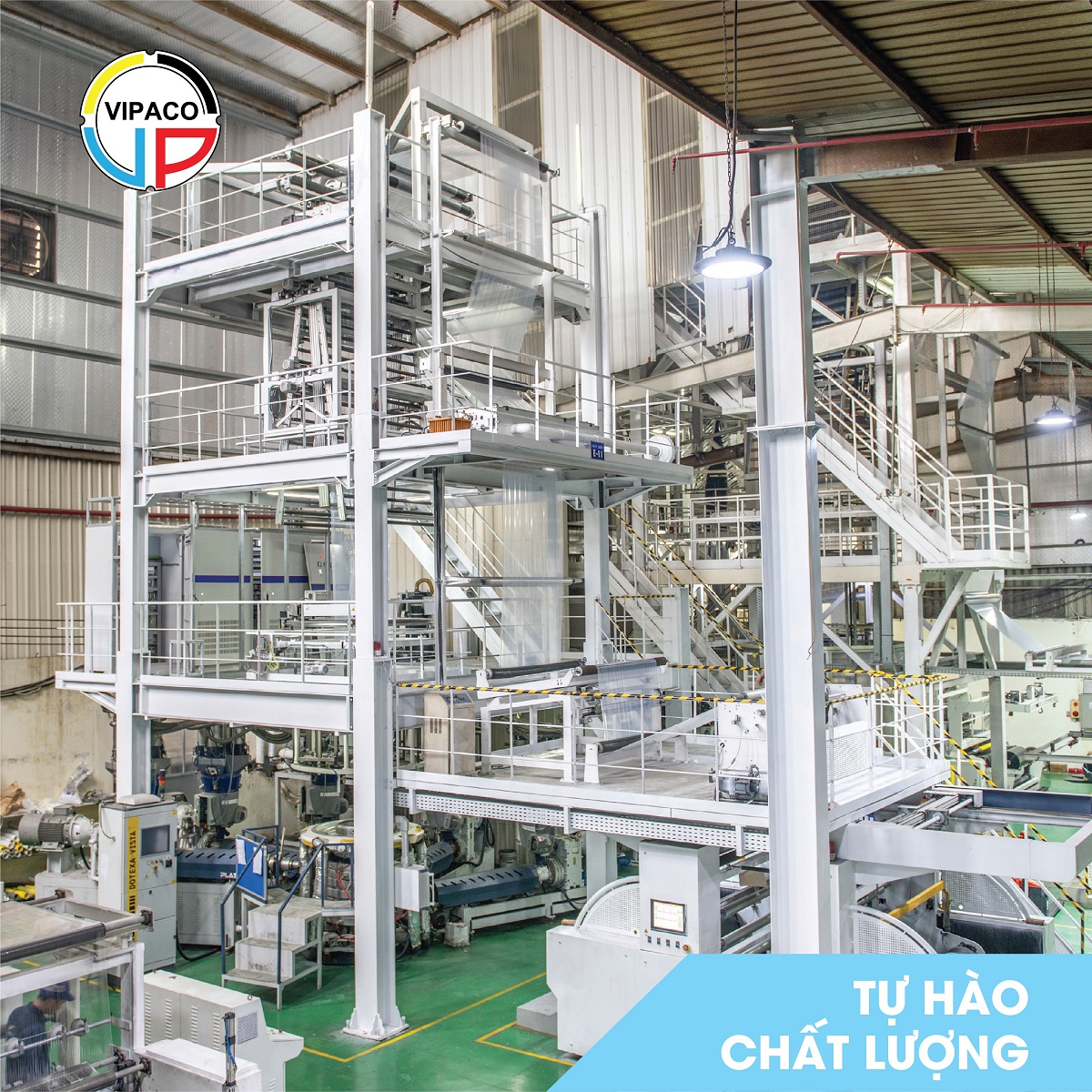 Vipacos packaging factory owns advanced technology, professional operation will produce high quality products in large quantities. Vipaco Packaging is proud to be a leading unit in the field of plastic packaging production with fifteen years of experience, always providing businesses with quality packaging samples at reasonable prices. Contact us for a free consultation.
Viet Applied Investment For Packing Production Co., Ltd (Vipaco)
Address: D1 Road, Pho Noi A Industrial Park, Giai Pham Commune, Yen My District, Hung Yen Province
Fax: (+84.2213) 967.781
Email: vipacoltd@vipaco.vn